If you only know one thing about me it should be this – I don't like to lose. Or be wrong. Ever. And if you know me, then you already know that. I mean, I'm the girl whose Senior "award" in my high school choral group (we were glee before Glee was cool) was something along the lines of "winner of all debates no matter what." And yes, I am the perfect example of the cliche of going to law school because you like to argue.
But as I've grown and spent a lot of time arguing professionally, I like to think that I've mellowed a bit – or at least become more open-minded to opposing points of view. And I've gotten a few opposing points of view on this post I made a few weeks back.
And so, in the interest of fairness, I'm going to put it to a vote – the site is called "do WE love it?" (emphasis added) after all,  not "Things Shea loves and/or hates and tells you about." So  here it is again: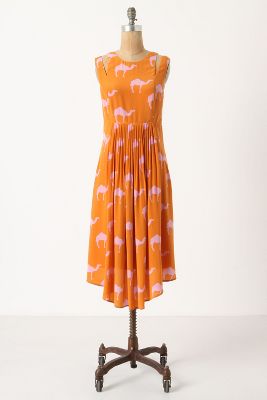 Now you can obviously read my thoughts on this dress in this post if you're so inclined. (Here's a hint – they're not very flattering) But now it's your turn to tell me what you think.
But wait – there's more!!
Because I'm now such an open-minded person I don't want to judge a designer's entire body of work based on one dress alone. So before we write-off Ms. Taylor as a designer of camel-dresses only, let's take a look at some of the other pieces in her Anthropologie collection: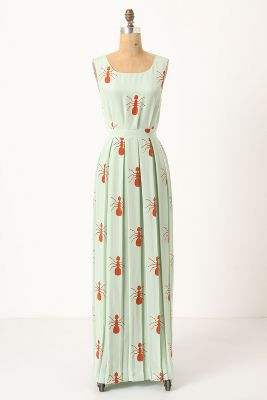 Fire Ants Maxi Dress (yeah no kidding)
If there's a second thing you should know about me, it should be this – I am never going to wear a dress with giant fire ants on it. But you might. And that's great. But I will judge you for it.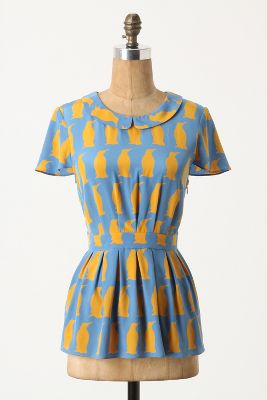 Adelie Blouse (no idea why this isn't called "Penguin Shirt")
Even without the penguins this blouse is a little too twee for me. But remove the peter pan collar, exchange the penguins for something in a graphic or geometric print and it would be right up my alley because we all know I love a defined waist.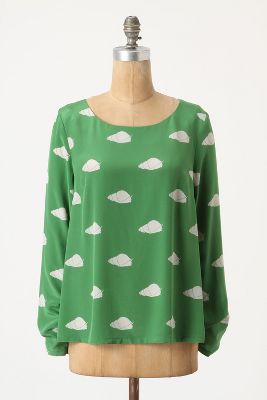 In Clouds Blouse (do not be fooled – those are snails)
I actually really love the shape and color of this blouse. And if those were big white polka dots instead of medium-sized white snails, I could totally picture myself tucking this into a black pencil skirt and rocking it with a big gold cuff and some fab black heels. But they're not polka dots, they're snails. So no.
I'm sad to say that as long as this collection consists solely of brightly-colored animal patterns, the odds of me becoming one of Ms. Taylor's customers are slim. But what about you?