As a general rule I don't like logos on my clothing and accessories. And I especially don't like logos on my designer clothes and accessories. For example, I would never buy a Coach bag like this one:
Or date a guy who wears a pair of Gucci shoes like this one:
I wouldn't date a guy who wears shoes like those for many, many reasons but not the least of which is wearing shoes like these or buying a Coach purse like the one above says "I want you to know exactly how much money I paid for this" and that's a pretty douchey (And that's pronounced dou-shee, not dou-shay. Name that tv show.) statement to make. Plus I'm not paying all of that money to advertise for Coach, Gucci or anyone else. They should be paying ME to advertise for THEM because I am fabulous.
But despite all of this, and for reasons I cannot explain, I have always had a soft spot for the Tory Burch Reva flat. And right now I am seriously lusting after this one:
I know that gold medallion is just a giant status symbol but I can't help myself. And they're definitely not cheap. So if I'm going to give in and sell out like the masses would I be better served getting a classic black pair like this one: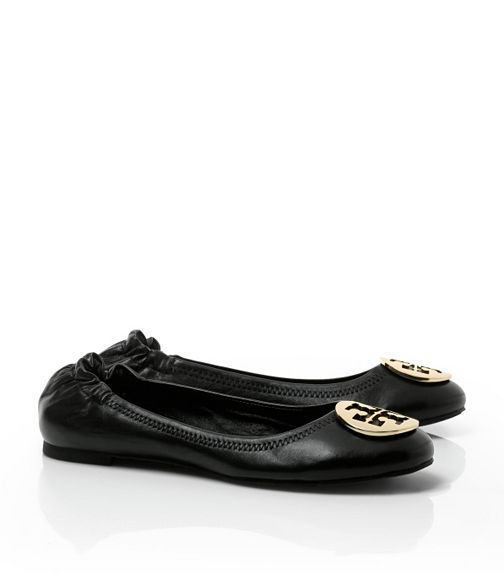 Or if I'm going to splurge should I get something fun like these purple ones: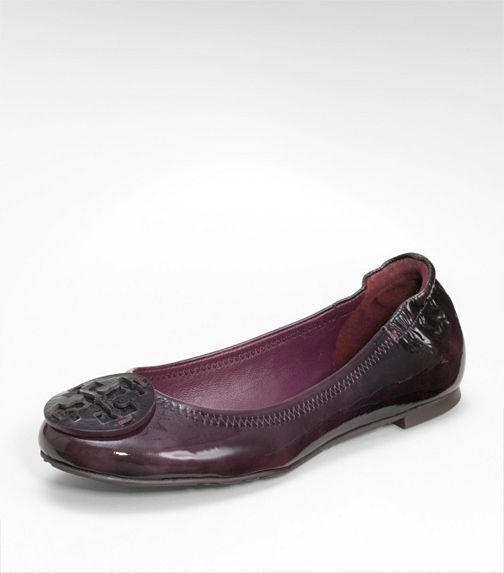 So many logo-riffic choices, so little time. Help me decide.