I don't know if I've mentioned this here before or not, but I love belts. I'm not sure when exactly I came to love belts, but I definitely know why. I love belts because they bring waistlines to the ladies, like myself, who wouldn't have them otherwise. Seriously – if you think of belts only as something to keep your pants up you are missing out. Adding a belt over a dress, or over a shirt and cardi, or even over a blazer WILL CHANGE YOUR LIFE!!!*
*Okay, maybe not your life, but definitely your body shape. And that's almost just as good.
I think I'm loving this belt for Spring: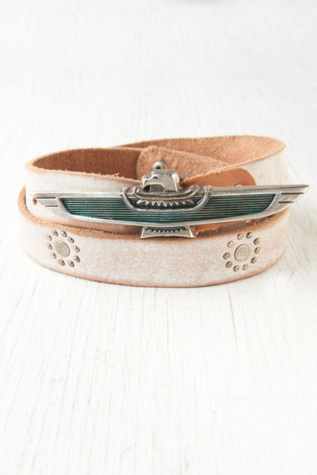 Joe's Jeans Thunderbird Belt at Free People – $88
This is cute, right? Or no? It definitely reminds me of this, which was apparently controversial, but I thought was unabashedly fabulous:
This is exactly how I would want to dress if I was a celebrity – gorgeous, but not conventional. Emma is totally my latest celebrity fashion girl crush.
But what do we think about birds on belts for us non-celebrity types? Here's another "bird belt" I think I'm loving:
Fossil Turtledove Waist – $48
I think this one, while not as Emma Stone-inspired, is probably a little more practical for my wardrobe.*
*On a side note, for someone who likes birds in her wardrobe and her home decor, I am unexpectedly terrified of them in real life. Because regardless of whether it's one pigeon in the office courtyard, or a flock of seagulls at the beach, you never know when this might happen:
Seriously. That is terrifying. Anyone who says otherwise is lying.
Now that I've fueled your nightmares and mine – what do we think about the belt?