One of the things I'm thankful for this Thanksgiving weekend (in addition to all of you guys, of course!) is the internet. Because I would rather donate a kidney to a serial killer than go to a mall/store on Black Friday. And thanks to the internet – I don't have to do either!!
This morning I have already seen news stories about Black Friday shoppers being trampled, maced by police officers, or in one case, SHOT BY A FELLOW SHOPPER who was trying to get to an Xbox. On a more hilarious note  I also watched an interview with a couple who got an admittedly great deal on a giant tv which they then proceeded to try to unsuccessfully cram into their car in the background after the interview was over. Don't they know they can order that same tv online and some nice man in a truck will bring it directly to their house, usually for free???
So rather than mingling with the masses, I'm enjoying Black Friday from the comfort and safety of my parents' couch. Here's what I want so far:
BCBGeneration Chiffon Tie Dress from Piperlime:
$128 minus 20% discount = $102.40
Hunter Wedge Rain Boots from Saks:
Regularly $175, on sale for $122.50
J Crew Cafe Wool Trouser in gray:
$138 minus 25% discount = $103.50
Fossil Rebecca Boots from Endless: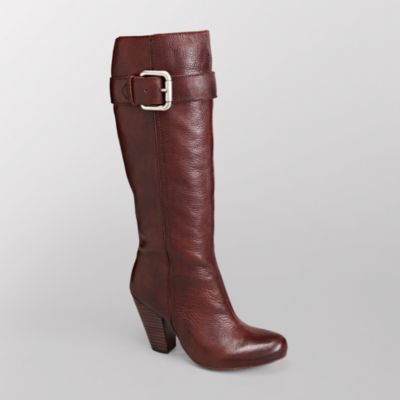 $168 minus 33% discount = $112.56
BCBG Arelia A-Line Coat:
$298 minus 50% discount on outwear = $149
Whew! I am exhausted after all of that Black Friday shopping – how about you? I hope I'm recovered in time for Cyber Monday. I better go take a nap. Happy shopping kids!!