I don't like snow. How's that for a non sequitur? I blame my total inability to come up with a clever way to start this post on the fact that I have already turned my brain off for Thanksgiving. And yes, I still have to work until Wednesday. So if you know what's good for you, you will not call me for legal advice this week.
But back to the snow. The only time I like snow is when it is falling from the sky. The minute it hits the ground it ruins my life. And so, it should be no surprise that I don't want snowflakes on my clothes either. But fair isle sweaters are all the rage this winter and now I'm being forced to reevaluate my anti-snowflake stance. Let's take a look:
Free People Fair Isle Cropped Sweater:
I. Can't. Even. It's snowflakes. It's pastels. It's cropped. This one is a no.
J Crew Handknit Fair Isle Sweater:
Also no. This one is entirely too literal. If you're not wearing this while sipping hot chocolate in a ski chalet in the 1980's this sweater is not for you.
J Crew Dream Crewneck Fair Isle Sweater:
This one is better. I think the unexpected soft aqua color helps to soften the snowflake pattern. And for maybe the first time this season I actually like the styling by J Crew here. Kudos!
Now this one I actually like. Probably because the pattern is confined to small doses on the sleeves. And also because they're more like 'abstract snowflakes' than actual snowflakes. Okay, okay – they're diamonds. But this might be a good way for me to warm-up to this trend. (Hehe. Warm-up. Get it?? …… I told you I have holiday brain.)
And finally, the Hive and Honey Fair Isle Open Front Sweater:
This one is totally my fave. And yes, I realize that's because there's not a snowflake in sight. But if Hive and Honey can call this a fair isle sweater, so can I.
So what's the final verdict? I think I can love fair isle details in small doses. But what about you?
PS – one thing we absolutely CANNOT love on our sweaters – reindeer. So girls, if your boyfriend/husband shows up to your family Thanksgiving and/or Christmas wearing this: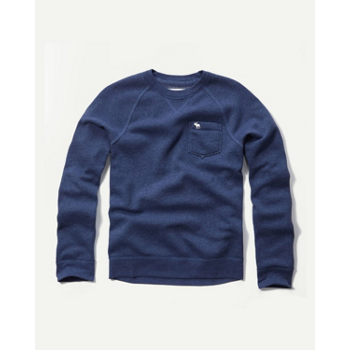 Break up with him. Immediately. You'll thank me later.