Aaaaaaaaaand we're back to boots.
So I'm starting to think that not only do I have seasonal affective disorder – you know, the thing where you get depressed when you don't get enough sunlight in the wintertime – I think I might also have a weather-affected shopping disorder, too. Because while the weather in Nashville looks like this today:
I find myself thinking I'm in desperate need of things like this:
And this:
And this*: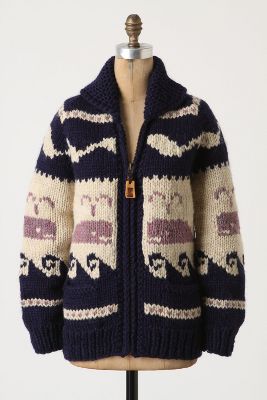 *Ok, not really this one. Seriously – what is up with Anthro and clothes with animals on them this season???
All that to say, I can't be sure whether I actually love these boots or my judgment is clouded by the actual clouds that are hovering outside of my window:
L.L. Bean 10-inch shearling Bean Boots
Dare I say I actually think these are kind of, in their own way, cute? No, I will never wear them to trudge through the snow-covered hills on some kind of hunting expedition. But I would wear them to keep my toes warm and my feet dry on the rare occasions Nashville actually sees some snow accumulation – or more likely on the days we have rain that is so cold and blowing-in sideways that you wish it was snow instead.
So what do we think kids? Has my fashion sense been compromised? And have I mentioned that I hate Winter? Because I do. I just want to make sure you all knew that.